Marius joined NDX Group in 2019 after 13 years working in executive positions of various retail companies operating with consumer goods and other sectors.
His previous experience includes being the CEO at Vilniaus Prekyba, the Chairman of the Supervisory Board at Sano retail chain in Poland, the CEO at VP investments (equity investing), and the CFO at Eurocom (telecommunications). Furthermore, Marius has brought auditing and due-diligence experience from working in PwC.
Andrejus joined NDX Group in 2014 as the Investment Director and has been the CFO since 2019. Beside his oversight of financial operations, currently he is also supervising investment activities of NDX Group.
Andrejus had joined the company from SEB Venture Capital where he worked as the Managing Director and was responsible for executing M&A deals and developing portfolio companies. His experience there also included board assignments in the companies operating in FMCG, telecommunications, transportation, and other sectors. Andrejus has also brought the M&A advisory experience from PwC.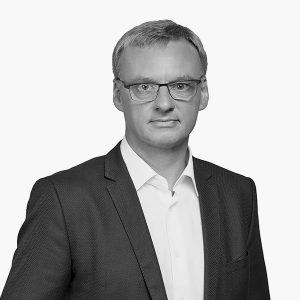 Business Development Director
Skirmantas joined NDX Group in 2019. He focuses on identifying and driving value building opportunities for portfolio companies.
Skirmantas has more than 20 years of commercial and production experience in large companies in Lithuania, Latvia, Belarus, and Czechia. Prior to joining NDX Group, Skirmantas worked as the CEO at Kedainiai Canning Factory, the Commercial Director at Maxima retail chain in Lithuania and Latvia. Additionally, he had experience of working for Sosedi and Rodnaja Storona retail chains in Belarus and Eurolekarna pharmacies chain in Czech Republic.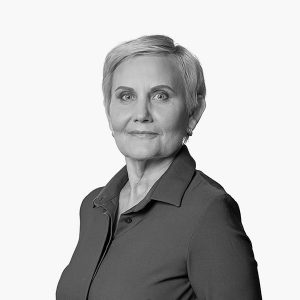 Janina works at NDX Group since 2003.
She took a part in the establishment of this company and investing projects and is responsible for the accounting of the company.
Justas joined NDX Group in 2014. He is responsible for financial and tax reporting of NDX Group. Also, he provides support in improving financial and business operations.
Justas had joined the company from OSTC in London where he was developing hedging strategies applicable for interest rates, energy, and commodity markets.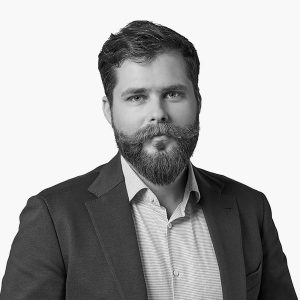 Head of Eastern Market Development
Mantas joined NDX Group in 2016. While working at NDX Group, Mantas focuses on commercial initiatives and driving revenue growth of portfolio companies, particularly in CIS countries.
Before joining NDX Group, Mantas was responsible for market development activities in Kaliningradskij Delikates in Russia. His previous experience also includes working at Biovela Group as the Export Manager for Eastern Markets.
Matas joined NDX Group in 2017 and has been responsible for the execution of M&A activities as well as supporting and creating valuable initiatives for portfolio companies.
Matas joined the company from EY Transaction Advisory Services, bringing experience from advisory, due-diligence and business valuation projects. In addition, he has also worked at Inreal (real estate advisory) and Finasta Asset Management (portfolio management).
Matas has been the CFA charter holder since 2017.
Director of Legal Affairs
Gediminas joined NDX Group in 2015. He supervises all legal processes related to business, tax, and labor laws.
Gediminas came to NDX Group from the law firm COBALT. Prior to this, he had gained experience in such companies as Agrowill Group and Girteka.